The Web Site – for What`s on in Belper
Belper River Gardens with the Strutt Mill and the river Derwent on the right.
Given to Belper by the
Strutt Family
The Entrance to the North Mill Visitor Centre.
Which is on the
A 517 Ashbourne Road, North out of Belper.
Just before the river bridge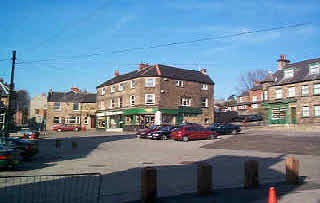 Belper Market Place with shops around the outside
There is a Farmers Market held on the second Saturday of each month.
Picture below taken July 2010 of the garden at the corner of Field Lane and Bridge Street
Designed specially for the world cup and Britain in Bloom
Below are pictures of the flower beds in Belper Memorial Gardens for Briton in Bloom Competition 2015
Below is a picture of the flower bed at the bottom of Field Land for Briton in Bloom Competition 2015
Click on each of the four 2015 pictures
to see an enlarged picture