The Web Site – for What`s on in Belper
Belper
Unitarian
Chapel
--------------------------
Field Row, Green Lane,
Belper. Derbyshire.
History of the Congregation
The congregation at Belper was
foundedin 1689. Jedediah Strutt, the local mill owner, had the original chapel built in 1788. The Chapel remains today very much as it was when it was built.
Underneath the tiered box-pews there is an arched catacomb where members of the Strutt family are interred. There is much civic pride in our historic chapel.
Sign at the entrance
to the Chapel
Below are Photo`s of the flower beds in the Belper Memorial Gardens and at the
bottom of Field Lane, for the Britain in Bloom 2014 depicting WW1 theme
Click-on picture to bring up full size picture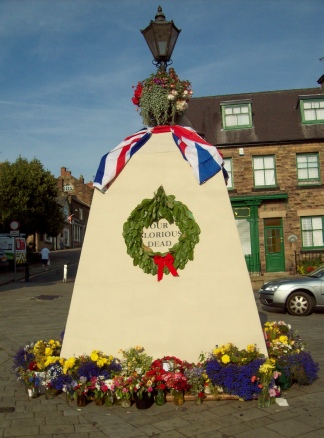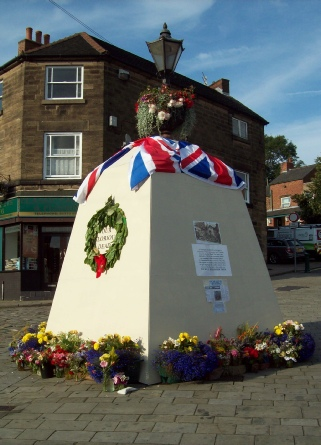 Pictures of the memorial made by Belper Town Council workmen around the light in the centre of Belper Market Place to show it has it was in 1918
Picture of the Poppy`s planted in a farmers field for the WW1 -100 years anniversary in 2014 above the farm off Chevin Road in Belper