JANUARY 2022
Saturday 1st
Sunday 2nd
Monday 3rd
Tuesday 4th
Wednesday 5th
Thursday 6th
Friday 7thd
Saturday 8th

BELPER TOWN FC v SOHAM TOWN RANGERS (H) KO 3.00 pm – NPL League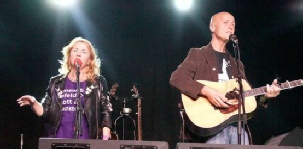 Winter Wilson live at The Queens Head, Belper.
Saturday Jan 8th 2022 at 8:00 pm
Queens Head, Chesterfield Road, Belper.
Sunday 9th
Monday 10th
Tuesday 11th
Wednesday 12th
Thursday 13th
Friday 14th
Saturday 15th
BELPER UNITED v INGLES (H) – K.O 3.00pm
United Counties League - Divison One
Played at Christ Church Meadows home off B.T.F.C.
The Paradox of Choice
Choice....a fundamental part of our freedom and autonomy or.... a recipe for procrastination and anxiety.
What's your view?
Date & Time
Saturday Jan 15th 2022 at 11:00 am to 1:00 pm
Location
Number 28, 28 Market Place, Belper, United Kingdom
About this Event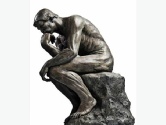 Choice provides a sense of control in our lives. The right to choose where and how we live, the products we buy and the politicians we vote for. Take it away and what are the consequences?
But perhaps it's got out of hand.
Has choice paradoxically become a problem instead of a solution and does our obsession with it encourage us to seek that which makes us feel worse?
Join us on Saturday 15th January 2022. Listen to our two speakers who'll kick off with opposing perspectives and then join in the debate.
And.....enjoy cake and refreshments (you might even get a choice)….all part of the admission price of just £7
Sunday 16th
Monday 17th
Tuesday 18th
Wednesday 19th
Thursday 20th
Friday 21st
Saturday 22nd

BELPER TOWN FC v STAMFORD (H) KO 3.00 pm – NPL League
Sunday 23rd
Monday 24th
Tuesday 25th
Wednesday 26th
Thursday 27th
Friday 28th
Saturday 29th
BELPER UNITED v DUNKIRK (H) – K.O 3.00pm
United Counties League - Divison One
Played at Christ Church Meadows home off B.T.F.C.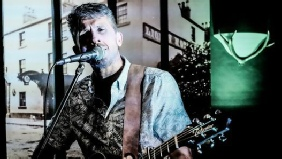 Darren Morgan with guest Jorge Beardsley at The Lion Hotel, Belper
The Saturday Bar Show at The Lion Belper, with guest performer. I will start the evening at 9pm, with the fabulous Jorge Beardsley doing a set mid way.
The evening will be finished off with me doing my own mix of classic covers and blues belters, don't miss it!
Sunday 30th
Monday 31st