Community Help During Self-Isolation
Below is a list of local Groups/ Shops/Takeaways/Pubs/Restaurants that are willing to help
Community comes together in face of virus
In these extraordinary times our community response to Government advice to stay at home where possible and to practice social distancing has been to organise dozens of volunteers to offer to help those who are self isolating. Those with cold symptoms or who are vulnerable through an underlying condition or are over 70 can now access help with shopping, prescriptions, dog walking or just someone to talk to in all parts of our area.
Here are some of the schemes that have popped up over the last few days:
Belper Covid-19 Mutual Aid- https://www.facebook.com/groups/494819231214162/
This Facebook group already has nearly 900 members. They are seeking volunteers to take on their local area to deliver leaflets telling their neighbours how to contact them so that everyone knows who to turn to – not just those online. The group has maps of the small areas used for census statistics – about 120 houses – to use as the basis for leafleting so that effort is not duplicated. Advice for volunteers and procedures for ensuring volunteers are genuine are still being worked out. You can also volunteer or request help online by simply starting a post with either REQUEST or OFFER.
Nether Heage Community Group – https://www.facebook.com/NetherHeageNews/
The group are in the process of organising a support group for those who are self isolating. They have a small number of volunteers who are willing to run errands, pick up shopping or take the dog for a walk. You can access their service by phone: 07710 441936, by email: nhcommunitynews@gmail.com
Kilburn and Denby Neighbourhood Watch – https://www.facebook.com/976171412480076/posts/2691512957612571/
This group, which also covers Horsley Woodhouse, have partnered with food banks and Belper Jobcentre Plus to support vulnerable and self isolating people in those villages. They will be leafleting every house in the three villages over the next few days to offer help. Their 25 volunteers are working hard to plan for and enact ways of supporting the whole community. Contact the group through Facebook or by phone: 07756 762192.
Duffield Coronavirus Support (DuCS)
The Weston Centre, 1st Duffield Scouts, Duffield Explorers & Good Neighbours Project have initiated a support network aimed at providing assistance to the vulnerable people of our community. They are currently working to put systems in place and create a bank of volunteers. At this stage, they are looking at creating a list of Community Groups or Individuals that would like to volunteer. To volunteer please email: sarah.sdm@westoncentre.org.uk providing your contact information and how you may be able to contribute.
Holbrook Village Store – https://www.facebook.com/HolbrookVillage/
Tracey at the Village Store has a group of volunteers ready to help with home deliveries and any other assistance that may be needed. Regulars are being given cards to take to anyone who may be self isolating but more help is needed in getting the word out. To offer or request help please contact Tracey on 07794 522473, 01332 883050 or email: traceyb.1067@yahoo.co.uk
If you know of any other initiatives please do tell us about them – we can add to the information here and update you as schemes evolve. It is truly heartening to know that so many people locally have got a life and are willing to give up their free time to help neighbours and strangers to get through these dark days.

Community Response Unit launched to help those in need
Our Community Response Unit is now ready to take requests for assistance from members of the community who don't have friends or family able to help them.
How to get help
Residents needing help should visit the Community Response Unit information on our website or phone 01629 535091. At this stage the phone line will only be available Monday to Friday 9am to 5pm and Saturdays 9am to 1pm.
If you want to volunteer
https://derbyshire.gov.uk/social-health/health-and-wellbeing/health-protection/disease-control/coronavirus/community-response-unit/if-you-want-to-volunteer/if-you-want-to-volunteer.aspx
Community comes together in face of virus
Takeaway & Delivery Options – Name / Food / Delivery Details / Contact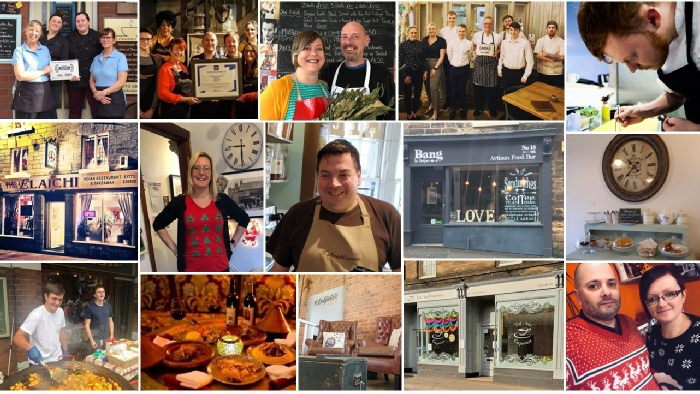 Brettles Catering at Belper Town FC
https://www.facebook.com/Brettles-Catering-and-Hospitality-109991363900303/
Brettles Catering & Hospitality
Shopping essentials (food, cleaning toiletries), full menu on offer including soups, jacket potatoes and meals.
Main courses £5 – Call for delivery details – Call Stacey on 07919201780
Fresh Basil
https://www.facebook.com/Fresh-Basil-137985776230108/?__tn__=%2Cd%2CP-R&eid=ARBNUFuaDXdHJg2F3whZIapy6zZHK4iT9wRuEUcpscql_xGilClgntOfS4dMsqbVMhaZn8s0tozCeMrd
Fresh made lasagne, quiches, bread, eggs, a variety of raw meat including chicken breast, stewing steak and mince
Free local delivery – 01773 828882
Georges Tradition Belper
https://www.georgestradition.co.uk/shop/belper/
Click above to Order online and collect
Fish & Chips – Call and collect – 01773 828662
Holly Bush Makeney
https://www.facebook.com/hollybushinnmakeney/
Homemade pub food – Call for delivery details – 01332 841729
The Grayhound Whitmoor
https://www.facebook.com/greyhoundbelper/
The Greyhound Inn Belper 17 Whitemoor lane, DE56 0HB
Takeaway menu available at 20% discount – 01773 525415
Hurt Arms Ambergate
https://www.facebook.com/hurtarmsambergate/
www.hurtarmsambergate.co.uk/restaurant
The Hurt Arms Ambergate Derby Road, Ambergate, DE56 2EJ
Take away menu available – 01629 534888
Lion Hotel
https://www.facebook.com/search/top/?q=the%20lion%20hotel%20belper&epa=SEARCH_BOX
Please call for details, Please call to find to confirm availability of delivery – 01773 824033
Angelos Bistro
As well as food from our bistro menu we can offer our delicious desserts and bottled drinks, beers and wine to enjoy from home too. Free local delivery – 01332 843121/ 07790064397
Anteaque Bee Cafe
Rolls, paninis, salad boxes – Free local delivery on Fridays/Saturdays order by 10am – 07432899241
Arthurs Restaurant
Meal kits and bespoke orders on request – Free local delivery – 07700209260
Bangln Belper
Artisan food – Free local delivery – 01773 459362
Blackbrook House
3 meals delivered to your door ready for heating up at home £5 per meal
Free delivery within 3 miles (DE56 2DB) – 01773 881234
Dot-teas Emporium
Jacket potatoes, quiche, sandwiches, cakes etc – Readymade meals coming soon
Free local delivery after 4pm – 01773 882678 / 07950594663
Elaichi
Indian meals – Free local delivery – 01773 826900
Jerry Howarth – Pork Butchers
Free local delivery – 01773 822557
Nonnos pizzeria
Pizza's for delivery or 15% off for collection – Call for delivery details – 01773 821848
Prann Indian Restaurant
Indian menu available for takeaway or deliver – Call for delivery details – 01773 823885
Rachaels Secret Tea Room
Delicious homemade baked goods – Call for delivery details – 07931 611485
The Black Swan
Homemade pub food – Call for delivery details – 01773 82300
The Bull Shed & Shottle Farm Brewery
Pies, shepherds pie, hotpot, Stews, Sunday dinners – Free local delivery – 07877723075
Far Laund News
Home delivery of essentials available in store for those unable to get out – By arrangement – 01773 821586
Cocoa Café
2 Strutt Street, DE56 1UN – Most menu items available to take away subject to availability. – 01773 880181
Nourish at No44
44 King Street, DE56 1PL – Nourish day time cafe menu all available to takeaway Tuesday to Saturday 10am – 3pm
Friday's and Saturday nights from 6pm – 2 and 3 course meals plus wine available to collect – 01773 824480
Olive Moroccan Restaurant
15 Market Place, DE56 1FZ – Moroccan Takeaway menu available for collection. – 07864953341
The Filling Station
23 Chapel Street, DE56 1AR – Full menu available to takeaway – 01773 287315
The Perfect Cuppa
3 Strutt Street, DE56 1UN
Full takeaway menu for collection only plus our range of cakes and scones. – 01773 880135.
The Strutt Arms
Derby Road, DE56 0RR
Pizza, burgers, fish & chips, curry and noodles – (Delivery coming soon) – 01332 300818
Tom Yums Thai Kitchen
The Courtyard, North Mill, Bridge Foot, DE56 1YD – Takeaway Thai food, 20% off takeaways – 01773 820373
Vegan Revelation
Chapel Street, DE56 1AR
Vegan meals for collection Wed:11-2, Thurs:11-6, Fri: 11-2, Sat:11-4 & 5-7 Closed: Sun, Mon, Tue. – 07341 896921
The Book Cafe, Belper
Bookcafe Belper open
Monday to Sunday
9.30am til 2pm
Fridays til 8pm
Click & Collect www.thebookcafe.co.uk
Or pop by for a takeaway at the door.
Breakfast, lunch, coffees, milkshakes, smoothies & cakes & afternoon tea platters
Lauren's Courtyard Coffee Shop at De Bradelei Shipping Village
– takeaway Mon to Thurs 10:00-15:30, Fri to Sat 10:00-17:00
Spotted Calf in Holbrook - Open for takeaway coffee, cake and breakfast cobs
Praan Indian Restaurant - open for takeaways collections and deliveries Sun to Thur 5.30 pm till 10.00 Fri and Sat 5.30 pm till 10.30 pm. 15% discount on collections order online /pay online @praanrestaurant.com
Beaurepaire Patisserie - open for takeaways Thursday, Friday and Saturdays 10:00-15:00, loaded counter, take away afternoon teas, hot drinks, limited menu.
Bramley's cob van, East Mill car park 07:30-14:00 every day except Tuesday
Costa – From 2nd Dec Open Mon to Fri 8:00-18:00, Sat 08:00-17:30 and Sun till 17:00
for takeaway or Click & Collect via the app
Cafe G Restaurant - open for takeaways
Heathers Meals on Wheels
https://www.facebook.com/Heathersmealsonwheels/posts/109771494032329
www.heathersmealsonwheels.co.uk/
mailto:heathersmealsonwheels@gmail.com
All Belper Takeaways
If you now of others please email us at fordst4@yahoo.co.uk
And will add them to the list